Blank WordPress Themes To Start Your Theme
in Resources
If you design themes regularly then you know about the code that you have to write over and over again. It doesn't matter how much you love doing if you have to write the same thing it will get boring.
The good approach to take is to use a framework as it already has most of the code that you will need to write. Even better than using a WordPress framework is to use an already produced wordpress theme and redo it to the new style. If I have to make up a new theme I always use an existing theme and change the styles, as it already has all the code that I would write any way. Why reinvent the wheel?
Use Blank Theme
As I use another theme it's much easier to start off with a theme that has no styles. Having a theme with no styles means I can quickly start from fresh on a new theme.
At this current time I am working on a new theme for this blog and I will be using a blank theme to start with then add the CSS and plugins and I have my new blog.
List Of Blank Themes
Blank WordPress Theme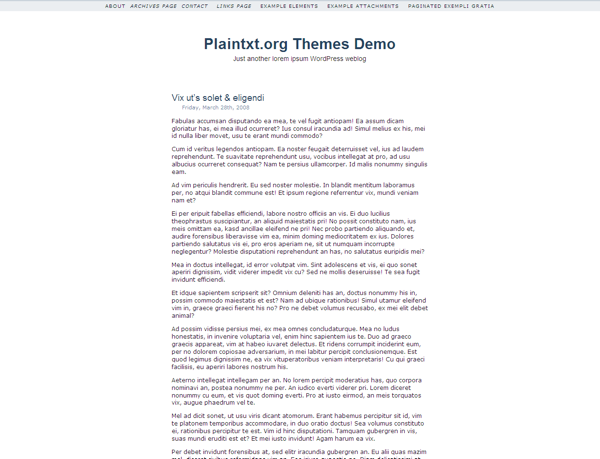 Some of the features of the WordPress Starter Theme are:
Blank style.css with theme name, author, URL, etc. tags at the top
Content-ready 404, archive, search, index, single post, and page files
Full, working comments.php file
Complete header.php set up with links to RSS, a stylesheet, and JS file; template
Default search form template
Blank screenshot.png file and images folder
The features of the WordPress Naked Theme is:
Lightweight, semantic and validating XHTML
As minimal as we can make it CSS to support the two column layout, which you can of course change in minutes to suit your CSS; the CSS is commnted to assist more in this regard
Page navigation is two level horizontal unordered lists which you can easily change
With an eye on SEO:
The site title and strap line are H1 on the homepage and H4 on internal
The HTML <title> contains the site name on homepage and the post title on internal pages
The post titles are H2 on the homepage and H1 on their standalone pages
Widget friendly
Gravatar friendly
Subscribe To Newsletter
Get weekly updates to your email